The Reel Thing Fishing Gun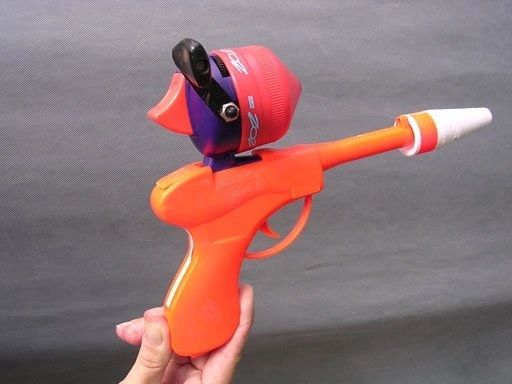 The Reel Thing Fishing Gun
It has a 7 pound spring that can shoot your cork out up to 60 feet. Tackle box in the handle and it floats. Kids love it! Finally, accurate casting!
Email me to get on the list. Indicate if you prefer a preassembled or a REEL THING kit for self assembly. Great gift for birthdays, Christmas, Fathers Day, etc.
Use the "Contact Us" form and send us a message if you're interested in this item.